It's officially back to school season and that means it's a good time to update your wardrobe. The changing seasons are always a good sign that it's time to update with a couple of new pieces. As athletes we have to remember to update both our fitness and non-fitness wardrobes! Stay tuned to the bottom of this post for an exciting giveaway!
I got started on updating my wardrobe with some new shoes purchases...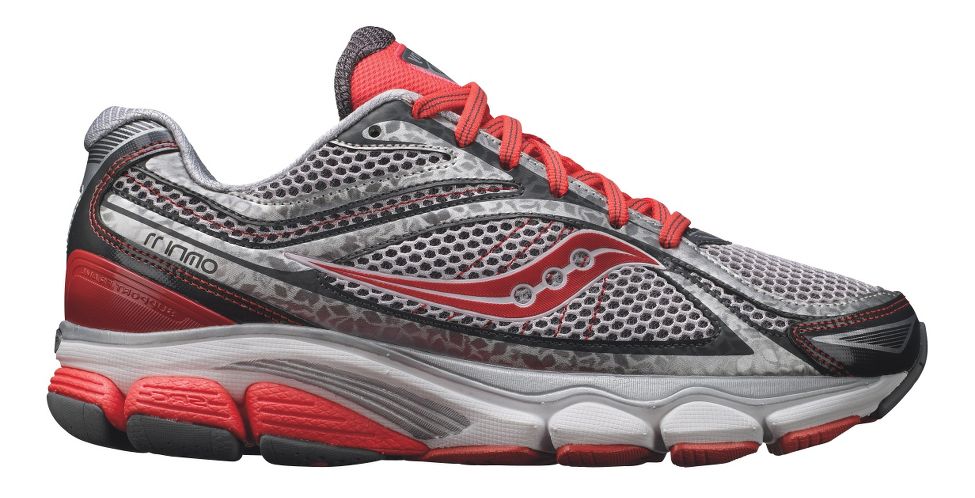 First up, I took advantage of the tax free holiday in August to pick up another pair of Saucony Grid Omni 11 running shoes and SuperFeet DMP insoles. These insoles ensure that I have great stability and support for my feet. I've noticed less blisters from this pair of insoles so that's a big bonus on top of the tax free savings!
Next, I moved into specialty apparel. I had an evening wedding to go to and wanted a new dressy sandal. The shoes were pretty comfortable until the dancing portion of the evening. My foot kept sliding forward and the peep toe was hurting from that. I love fancy shoes even though I don't wear them that often.
New flats on the left, old on the right.
In my everyday shoe crusade, I was looking for a new black flat to replace a pair that have no structure or cushioning to them and found a cute pair on sale. Unfortunately, I need to break them in...thankfully I had some extra shoes at work because just a few hours into the day and I had cut both heels. I think I'll check out the
Pinterest rage
for breaking in your shoes and see if that works!
And lastly, the shoes that I have been most excited about. Cowboy boots! Last month I told you all about attending the Arkansas Women Bloggers Unplugged conference. One of the sponsors was
Country Outfitter
and part of their sponsor program provided paid registrants with the opportunity to participate in an outreach campaign. I was so excited since I've never had boots before and I was even more excited to go on a
fitting adventure
and find out that cowboy boots would fit my legs!
I spent hours pouring over the Country Outfitter website reviewing the different brands and styles. In the end I decided on a pair by
Tony Lama
the Women's Dusty Cherokee boot. One of the big things that I was looking at was toe shape...and their site helps you search by brand, boot type, or toe box! We got our boots at the conference just in time for a fun party where we learned some jig dancing from a local fiddler. The boots were super comfy and felt great! I wore them with a denim skirt and can't wait to include them in my Friday casual wardrobe this fall at work.
Rocking out my Tony Lama's during the conference!
Chances are you are just like me and spend a lot of your time in running or other athletic shoes. It's time to refresh your casual wardrobe and
Country Outfitter
is here to help. One of you will win a $150 gift certificate that you can use to update your wardrobe with some new boots. I just know that you'll love them too. This contest is open to both men and women since Country Outfitter stocks boots for all, even kids!
Did you get that...$150 gift certificate can be yours!!! All you have to do it enter!
To enter:
MANDATORY -
follow this link
to submit your email address so that you too can receive occasional updates on new products and exciting announcements. Leave a comment telling me you have completed this step!
Bonus Entries - Leave a comment for each that you complete. Please make sure your comment identifies you or your email so that I can contact you if you win.
1) Like Running with Whit on Facebook
here
2) Like Country Outfitter on Facebook
here
(They run some great contests so you'll enjoy their page!)
3) Share this Giveaway via Facebook/Twitter/Pinterest by linking back to this contest post.
Important Notes:
Disclosure: Country Outfitter provided me with boots to review free of charge.
Eligibility: Contest is open to US Residents and must be 18 years or older to enter. No purchase necessary to win.
Timing: Contest entries will be accepted until September 30th. Winner will be announced on October 1st!