Today is my Friday at work and I'm so excited since I'll be taking time off tomorrow to head off to camp. It's time for the annual
Arkansas Women Bloggers Unplugged
blog conference! The conference is in its 3rd year and it really is more comparable to camp than any of the large big name blog conferences.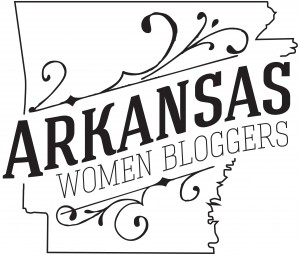 This year about 100 bloggers from across the state will be meeting up at Ferncliff Camp and Conference Center for a weekend of fun and blog learning. The site offers either hotel style lodging or bunk style cabins but really the agenda is so full of fun that we'll probably only be in our rooms for a minimum amount of time.
This is my 3rd year to head off to #AWBU for camp. The first year was at the Ozark Natural Science Center about 45 minutes from home. Last year we headed to the
Ozark Folk Center State Park
which is a unique gem within our state located in Mountain View. The organizers of #AWBU always pick a beautiful spot to gather and I'm sure this year will be the same.
The conference begins on Friday evening with a visit from P. Allen Smith. This reception will feature foods prepared by the Foodie Friday participants. Foodie Friday is an optional add-on to the weekend that is a 1/2 day program of topics for those who write about food. Every so often I share food on my blog and I think that is something that I could do more of so I have signed up to do the Foodie Friday program. I'm still trying to figure out how to incorporate foods and recipes into my blog more but it definitely interests me since it is so important to fuel your active lifestyle with good foods!
On Saturday, the conference kicks off with a full range of topics. There are multiple sessions throughout the day and each time slot offers 3 different topics for you to choose from. Some of the topics I'm really excited for are "
Blogger to WordPress
- Logan Lovelace" and "
Smart Phone Photography-
Julie Kohl" and "
SEO – What Does All That Data Mean?."
Last year at #AWBU was the first time I heard much about SEO and honestly I haven't done much to improve my blog's searchability since then so I'm looking forward to learning more during Jackie's talk. I began my blog using the free service with Blogger and have wondered over the last year if I should make the move to WordPress but it terrifies me. Logan's session is going to be a hands on demo taking one of the attendee's blog through the conversion. Sprinkled throughout the sessions will be opportunities to network with other bloggers and also learn about some fabulous companies based out of Arkansas.
Just hanging out with Smokey the Bear during a long run at #AWBU in 2012!
Sunday morning there will be a 5K run sponsored by New Balance. I'm looking to it because it can be very hard to get my workouts in during #AWBU. Last year I went on a 6.5 miler during #AWBU and had fun goofing off on a short run the next day. I also showcased some of the photography tips that I picked up at the conference in that post. I think I'll have to get up again at o'dark hundred on Saturday to fit in a long run since this year #AWBU falls just 2 weeks prior to my half ironman. I can't abandon all my fitness for the weekend...this is when you really have to plan out your workouts. (I'll do my bike workout on Sunday night when I get home from the conference but will have to fit in my long run there.) After the run, we'll have two more sessions with more great topics for both the technical side of blogging and the motivation/inspiration side of writing.
Attending this conference is fun for me but also stressful since I'm an introvert in large social settings. Meeting new people is always intimidating to me so I'm glad that I know several attendees from the past two years. I also discovered that my neighbor is going! I didn't even know that she had a blog and it's full of cute ideas. I'll be sure to share some of the tips and things that I learn in upcoming posts but first I'm going to go knock this day out and be super productive at work so that I can relax and enjoy my vacation day at camp tomorrow!
P.S. If you live in Oklahoma, Texas, Kansas, Mississippi, or Alabama you should check out the Women Bloggers groups for your states. I have enjoyed the mix of bloggers within our group since I primarily read sports/fitness blogs it is nice to network outside of that genre and learn about technical aspects as well. These blog groups were founded by Stephanie The Park Wife and she is an amazing individual with a great idea to help women bloggers gather, connect, and grow with other bloggers in their state.